Cloud and Virtualisation Testing
Embracing the cloud revolution brings a myriad of benefits: cost-efficiency, impressive scalability, and the assurance of up-time. Businesses are rapidly transitioning to cloud-based IT infrastructures to leverage these advantages.
However, a prevailing myth is that cloud service providers bear the sole responsibility for data protection. Contrary to this belief, the onus is primarily on the cloud customers to ensure robust security for their cloud-based IT infrastructure.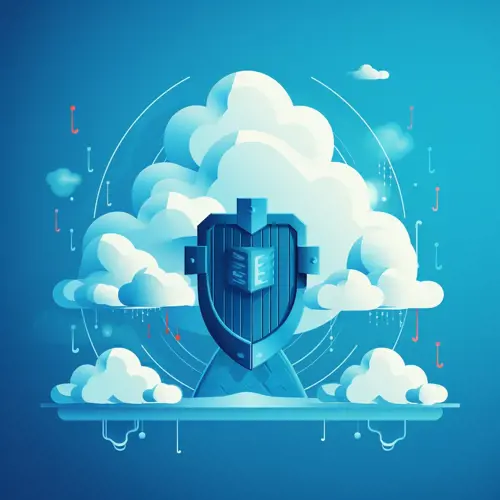 Cloud Testing Process
When undertaking cloud testing for renowned platforms, whether it's Microsoft, Amazon, Google, or Oracle, clients typically provide us with access permissions. This allows us to set up a 'jump box' or to utilize an existing predefined image for manual penetration testing. Beyond that, our meticulous approach includes auditing cloud service configurations. We also employ Open Source Intelligence (OSINT) tools to uncover any publicly exposed data and detect common configuration oversights.
For those utilizing prominent cloud platforms such as Office 365, Azure, AWS, Google Cloud, or SaaS platforms like Salesforce, ProCheckUp provides comprehensive cloud security assessments. Our goal? To ensure your cloud-based IT infrastructure stands as a bastion against potential threats.
ProCheckUp Engagement lifecycle
Procheckup utilises a standard engagement model for all engagements which is defined below: -
Offering - Activities that take place before the execution of a consultancy assignment:
Pre-sales and identification of client needs;
Creation of an agreement, typically covering: - Context of the work - Services and deliverables - Approach and work plan - Roles and responsibilities. 
Execution - Delivery of the services agreed at the offering stage to satisfy the client:
Refining the work plan;
Implementing the agreed work plan;
Assignment of staff, management and mentoring;
Approval and acceptance. 
Closure - Activities that take place at the end of a consultancy assignment:
Final client evaluation and agreement that the service has been delivered;
Conclusion of obligations;
Finalising payment;
Any subsequent improvements to the service.
For a deeper dive into safeguarding your digital assets in the cloud, contact us Discover how ProCheckUp's Cloud and Virtualisation Testing Services can elevate your cloud security stance.