Cyber Assurance: Fortifying Trust in a Digital Age

As a distinguished auditing firm accredited by IASME, ProCheckup epitomizes the pinnacle of excellence in guiding entities through the rigorous process of attaining Cyber Assurance Level Two certification. Our expert teams provide comprehensive evaluations to ensure your organization not only meets but exceeds the demanding criteria set forth by the Cyber Assurance framework, solidifying your commitment to robust cyber defense.
Introduction:
In the ever-evolving digital landscape, the term "Cyber Assurance" has emerged as a bastion of trust and security. It is a robust, adaptive framework designed to provide organizations with a comprehensive set of protocols for cyber security, privacy, and data protection. Cyber Assurance certification validates an organization's commitment to safeguarding its digital assets and sensitive information, encapsulating GDPR requirements and industry-specific regulations.
Holding a Cyber Assurance certification offers multifaceted benefits:
Enhanced Credibility: It serves as a powerful trust signal to clients, partners, and regulatory bodies, demonstrating a serious approach to managing cyber risks.
Improved Security Posture: The certification process helps to identify and rectify vulnerabilities, thereby strengthening the organization's defense against cyber threats.
Market Differentiation: Particularly for SMEs, Cyber Assurance certification can distinguish a business from its competitors, offering a clear advantage in the marketplace.
Testimonials and Success Stories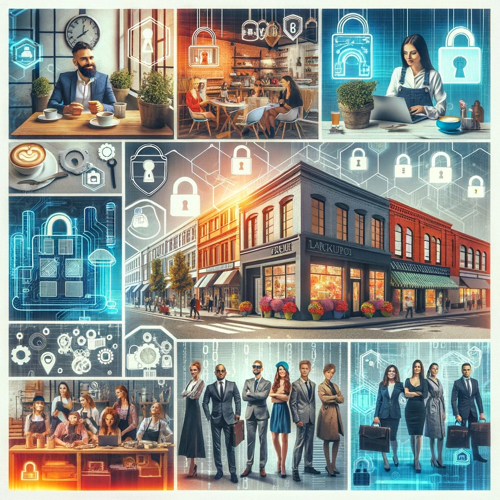 Defining Cyber Assurance
Cyber Assurance is a security certification standard that assures stakeholders of an organization's dedication to implementing critical cyber security measures. It encompasses a spectrum of practices from incident management and asset protection to employee training and physical security measures, all while ensuring compliance with GDPR.
Cyber Assurance Certification Levels
The Cyber Assurance certification framework is tiered into two distinct levels:
Level One Verified Assessment: This foundational certification level requires organizations to undergo a thorough self-assessment against a defined set of cyber security criteria.
Level Two Audited Certification: Building upon Level One, this level involves a rigorous, independent audit of an organization's cyber security processes and controls.
Both levels necessitate that an applicant maintains an active Cyber Essentials certificate, underscoring a commitment to foundational cyber hygiene practices.
Journey to Cyber Assurance Certification
Prerequisites: Begin by securing a Cyber Essentials certificate to establish a baseline of cyber security.
Level One Assessment: Engage with a secure portal to complete a self-assessment questionnaire, tailored to organizational size and complexity.
Level Two Audit: After obtaining Level One certification, collaborate with a certified assessor for an in-depth evaluation and validation of cyber security practices.

Industry Acceptance and Value
The Cyber Assurance standard has gained widespread acceptance across numerous sectors, recognized by the UK Ministry of Justice and international entities as a viable alternative to more costly international standards. It empowers SMEs within supply chains, offering a cost-effective solution to demonstrate compliance and security competence.
The Scope of Cyber Assurance
Cyber Assurance spans 13 themes clustered into five critical areas of control:
Detailed Exploration of Cyber Assurance Certification Levels
Level One Verified Assessment: A Closer Look
Organisations embarking on the path to Cyber Assurance begin with a Level One Verified Assessment. This self-assessment is designed to be accessible and manageable for businesses of all sizes. It acts as a diagnostic tool to identify strengths and potential areas for improvement in their cyber security posture.
Process and Expectations: Access to a secure online portal is granted, where organizations are expected to provide responses to a comprehensive questionnaire that covers various aspects of cyber security relevant to their operations.
Support and Resources: A suite of guidance documents and support materials is provided, ensuring that organizations can approach the assessment with clarity and understanding.
Level Two Audited Certification: The Advanced Commitment
After successful verification at Level One, organisations can proceed to the more demanding Level Two Audited Certification. This stage is pivotal as it involves external scrutiny and validation of the cyber security measures in place.
Audit Preparation: Organizations need to compile documentation and evidence of their cyber security practices, policies, and procedures.
Audit Execution: A thorough examination is conducted by a certified auditor, encompassing interviews, system tests, and review of practices against the Cyber Assurance standards.
Audit Outcome: Successful completion results in the award of the Cyber Assurance Level Two Certification, a testament to an organization's commitment to superior cyber security standards.
Maintaining Certification: The Journey Continues
Cyber Assurance is not a one-time milestone but a continuous journey.
Annual Reviews: Organizations must undergo regular reviews to ensure ongoing compliance with the certification's rigorous standards.
Continuous Improvement: The Cyber Assurance framework encourages organizations to stay ahead of the curve by constantly updating and improving their cyber security measures.
Conclusion
The comprehensive Cyber Assurance certification equips organizations to not only meet statutory requirements but to also establish a robust cyber security culture. This forward-thinking approach prepares businesses to face the challenges of an increasingly complex digital landscape.
ProCheckUp Engagement lifecycle
Procheckup utilises a standard engagement model for all engagements which is defined below: -
Offering - Activities that take place before the execution of a consultancy assignment:
Pre-sales and identification of client needs;
Creation of an agreement, typically covering: - Context of the work - Services and deliverables - Approach and work plan - Roles and responsibilities. 
Execution - Delivery of the services agreed at the offering stage to satisfy the client:
Refining the work plan;
Implementing the agreed work plan;
Assignment of staff, management and mentoring;
Approval and acceptance. 
Closure - Activities that take place at the end of a consultancy assignment:
Final client evaluation and agreement that the service has been delivered;
Conclusion of obligations;
Finalising payment;
Any subsequent improvements to the service.