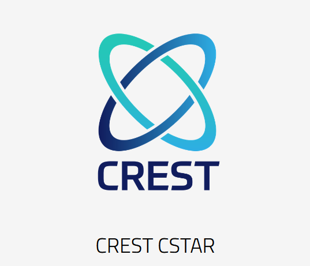 ProCheckUp is an approved provider of CREST STAR services.
STAR (Simulated Target Attack and Response) is a new, intelligence-led, vulnerability testing framework devised to replicate the behaviours of a real-world threat against individual clients. The testing framework has been designed to provide a bespoke assessment service, tailoring the assessment to replicate the specific threats faced by an organisation.
STAR has been created for non-financial organisations, using the same methodology as CBEST assessments, while managing the risks of a simulated attack exercise. STAR can be used by financial organisations to prepare for a CBEST assessment. STAR providers have to go through additional levels of assurance, and work with threat intelligence providers to provide intelligence led security assessments. 
ProCheckUp has formed a partnership with Digital Shadows; a threat intelligence provider. For each STAR engagement, Digital Shadows will provide ProCheckUp with a customised threat intelligence report identifying the key threats facing your organisation. The threat intelligence report is used by ProCheckUp to develop a tailored testing strategy to focus the security assessment and replicate the threats facing your business.
ProCheckUp STAR testing delivers a customised testing experience simulating the threat posed by current threat actors and Advanced Persistent Threats (APTs) to replicate the most realistic attack scenarios and deliver a comprehensive evaluation of your current threat exposure.
ProCheckUp Engagement lifecycle
Procheckup utilises a standard engagement model for all engagements which is defined below: -
Offering - Activities that take place before the execution of a consultancy assignment:
Pre-sales and identification of client needs;
Creation of an agreement, typically covering: - Context of the work - Services and deliverables - Approach and work plan - Roles and responsibilities. 
Execution - Delivery of the services agreed at the offering stage to satisfy the client:
Refining the work plan;
Implementing the agreed work plan;
Assignment of staff, management and mentoring;
Approval and acceptance. 
Closure - Activities that take place at the end of a consultancy assignment:
Final client evaluation and agreement that the service has been delivered;
Conclusion of obligations;
Finalising payment;
Any subsequent improvements to the service.
Please contact us for more information on how ProCheckUp STAR testing can help you.