Managed Scanning Service
Introduction
In today's rapidly evolving digital landscape, staying ahead of potential vulnerabilities is not just an option—it's a necessity. Our Managed Scanning Service (MSS) ensures that your systems are regularly scanned for vulnerabilities, allowing you to preemptively address risks and maintain optimal cyber-security posture.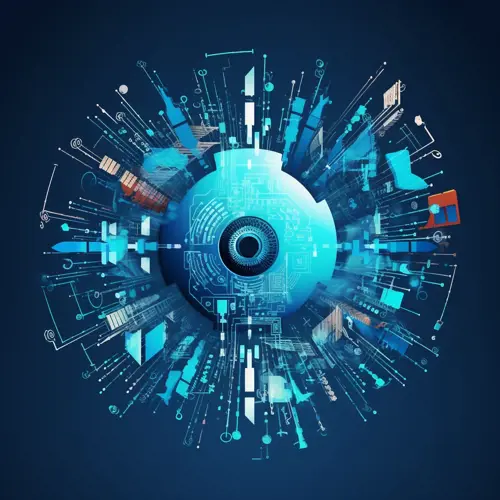 How Our Managed Scanning Service Works
Initial Setup & Configuration: We begin by understanding your IT environment, determining the scope of the scan, and setting up the necessary tools and parameters tailored to your organization's needs.
Regular Scanning: Utilizing state-of-the-art scanning technology, we routinely scan your networks, applications, and systems to detect potential vulnerabilities.
Real-time Alerts: Should any vulnerabilities be detected during scans, our system immediately notifies your team to expedite the remediation process.
Monthly Reporting: Receive comprehensive reports detailing the findings, the risk levels associated, and recommended actions.
Continuous Updates: As new vulnerabilities emerge, our tools and methodologies are updated, ensuring that you're protected from the latest threats.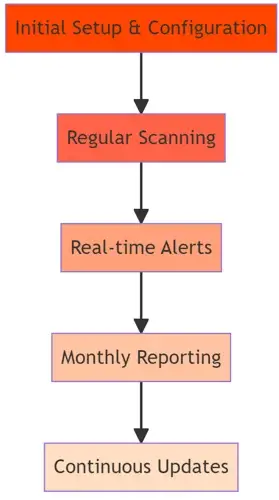 Benefits of Using Our Managed Scanning Service
Proactive Defense: Don't wait for a breach to realize there's a vulnerability. Identify and address them in advance.
Cost-effective: Compared to the potential loss from a cyber incident, our service is a cost-effective solution to maintain a robust cybersecurity posture.
Expertise: Our team comprises seasoned cybersecurity professionals who are constantly updated with the latest threats and vulnerabilities.
Compliance Ready: Ensure that your organization is always in compliance with industry standards and regulations.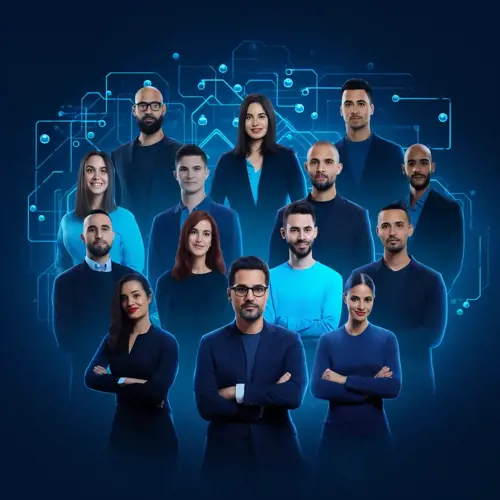 Integrations
We understand that every organization may use a unique mix of tools and platforms. Our Managed Scanning Service integrates seamlessly with a wide range of enterprise tools ensuring there's no disruption in your existing workflows.

Key Features of Our Managed Scanning Service
Advanced Scanning Tools: Our service employs state-of-the-art scanning tools that dive deep into your systems, ensuring nothing is overlooked. From web applications to network configurations, we provide thorough examinations.
Tailored Scanning Frequencies: Depending on your business requirements and risk profile, we can tailor the frequency of scans, be it daily, weekly, or monthly, ensuring that we align with your cybersecurity strategy.
Cloud and On-Premise Solutions: We understand the diverse IT setups across organizations. Whether you operate predominantly on the cloud, on-premise, or a mix, our MSS is equipped to handle it all.
Why Choose Our Managed Scanning Service?
Scalability: As your organization grows, our service scales with you. No need for frequent overhauls or system changes.
24/7 Monitoring: While the scans may be periodic, our monitoring is ceaseless, ensuring immediate actions during any anomalies.
Dedicated Support: A dedicated account manager will be assigned to you, ensuring all your queries and concerns are promptly addressed.
Knowledge Base & Training: We believe in empowering our clients. Access our extensive knowledge base and avail periodic training sessions for your team.
Pricing and Packages
We offer flexible pricing models designed to cater to businesses of all sizes. Whether you're a startup or a large enterprise, we have a package tailored for you. For detailed pricing information and custom quotations, please get in touch with our sales team.
ProCheckUp Engagement lifecycle
Procheckup utilises a standard engagement model for all engagements which is defined below: -
Offering - Activities that take place before the execution of a consultancy assignment:
Pre-sales and identification of client needs;
Creation of an agreement, typically covering: - Context of the work - Services and deliverables - Approach and work plan - Roles and responsibilities. 
Execution - Delivery of the services agreed at the offering stage to satisfy the client:
Refining the work plan;
Implementing the agreed work plan;
Assignment of staff, management and mentoring;
Approval and acceptance. 
Closure - Activities that take place at the end of a consultancy assignment:
Final client evaluation and agreement that the service has been delivered;
Conclusion of obligations;
Finalising payment;
Any subsequent improvements to the service.
Get Started Today
Cybersecurity is not a one-time task—it's a continuous process. Stay ahead of potential threats with our Managed Scanning Service.Please contact us